August 2007
Welcome
I hope you are staying cool. It's been so hot here, it just zaps you. I'm taking a day in the air conditioner, and I don't think I'm going to venture out today. Maybe I'll get some stamping done.
Lots of stuff going on, so I'll just jump right in here...
I now have t-shirts on the website. There is a very cute one for scrapbookers. If you are a scrapbooker, you definately need to have one of these. Here is a picture: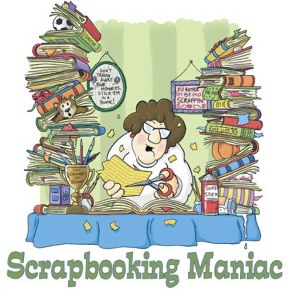 Lots of other t-shirts there, as well. These make great gifts!
Be sure to check out the blog at
http://www.becky-mypapermoon.blogspot.com
. It's called My Adventures in Stamping. There are some ramblings, but there are techniques there, too, like the card pictured below.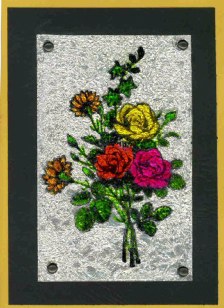 Stamp Artist: Becky Partan


Also, I have discovered a new stamping gallery/forum. It's run by Amy of Beeswax Rubber Stamps. Lots of beautiful work there, as well as friendly people. The link is http://www.rubberstampchat.net or click on the logo below:



I have created a new category in Rubber Stamps at http://www.mypapermoon.com. It's the Sale category, and you can find overstocks there at up to 50% off. Just click on "Rubber Stamps" on the left navigation bar, and at the bottom of the page click on the "Sale and Stamp of the Month" category. There is also a "Stamp Of The Month" in that category, and it changes every month.

I hope to have some new images soon! Keep checking back....

Check out the templates from the menu at the left. Lots of good stuff there!

I have permission from Wendy at Stamper's Mall to post their Artist's Corner weekly project, so be sure to check back often and see what's new. I'll also provide the link to past projects.

Check out the gallery at http://www.picturetrail.com/club/club/index.php?clubID=989 . Lots of cards there to inspire you, too.


Frequent Shopper Program

Join our Frequent Shopper Program that began January 1st. For every $200 you spend on merchandise (not including shipping or sales tax) during the calendar year, you will receive 20% off your next order. The program will run January 1st through December 31st, then all totals will be reset.

E-Newsletter

You can receive this newsletter via email, have it arrive in your inbox and always be up to date on the latest information. To join, simply join the Yahoo Group Newsletter button below. I have added a lot more sample cards to the newsletter site under photos. This is a great way to get some inspiration, so if you haven't been there in awhile, take a look at all the card samples. Psst! I usually post any specials to the Yahoo Newsletter group.

Technique Pages

I have added more techniques to the Technique pages. Check them out. I'll be adding lots more as time permits.

Forum

Check out the forum at http://www.picturetrail.com/club/club/index.php?clubID=989 . Lots of samples there to jump start your creativity. Please feel free to post....that's what it's for! To post to the gallery, just make sure you have used My Paper Moon Stamps, Stampsations! Stamps, or stamps from the Moe Wubba Classic Collection.

I love receiving cards made from my stamps, to hang on the Wall of Fame in my office, so get busy and get those cards coming in. I will be adding a card a month to the home page of the Yahoo group, and it could be yours!

Want Free Stamps?

Did you know you can get free stamps from My Paper Moon?

If you are published in a nationally recognized stamping/scrapbooking magazine using stamps from My Paper Moon, Stampsations! or the Moe Wubba Classic Collection, please furnish me with proof of publication and you'll get $25 in free stamps of your choice. Stamp credit must be given to My Paper Moon/Stampsations!/Moe Wubba.

Please mail proof of publication (photocopies or scans allowed) to My Paper Moon, 421 Kumquat Avenue, Sebastian, FL 32958.

I hope you have a wonderful month!

Becky Partan
My Paper Moon
email: mypapermoon512@aol.com

My Paper Moon is an Angel Company. This means All My Paper Moon©, Moe Wubba©, and Stampsations!© images may be used on handstamped art for sale by artist only. No copies or reproductions are to be made of images or of artwork using images without written permission.



You can join my e-newsletter mailing list here:

Click on above image to join mailing list





Friends have asked how they can help support this site so I've added a PayPal button to accept donations. The site remains FREE. You don't have to pay to use the galleries, templates, & tutorials.










Please sign my guest book